Shopping Cart
Your Cart is Empty
There was an error with PayPal
Click here to try again
Thank you for your business!
You should be receiving an order confirmation from Paypal shortly.
Exit Shopping Cart
| | |
| --- | --- |
| Posted on August 2, 2013 at 4:50 PM | |
A highly regarded industry source, the S&P/Case-Shiller real-estate index, released encouraging new figures; the best news since the peak of the bubble in 2006!
Home prices in South Florida are up an average of 14% this year. Lets all share a collective
, Yay!

That is good news as it pertains to home equity for current owners. This encouraging index also offers an opportunity for current
home buyers
to invest at a time when the market is on an upswing, increasing their confidence and potential for building equity.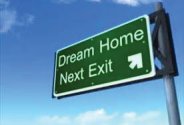 There are many reasons individuals opt to purchase a home, as opposed to leasing. In addition to the good news from S&P/Case-Schiller real estate index, here are a few good reasons why it may be a good time to give your landlord notice: 
Security - Buying a home is a big step toward establishing roots in a community. The stability of being an owner in a new neighborhood brings a secure sense of being part of a community. You have a vested interest in not only your own home but in the surrounding area, as well.

Enhanced Freedom - You can paint the walls any color you choose, add fixed decorator touches like moldings, flooring and window treatments. Homeowners can install anything they choose from booming audio/video centers to built in furniture or their favorite appliances. Whether adding a built in swimming pool or new bathroom fixtures, home owners enjoy newfound freedom and flexibility in truly personalizing their homes.

Tax Deductions - Dependent upon your equity, as well as type and duration of ownership, there can be many tax breaks to take advantage of from mortgage interest and green improvements to those associated with property tax. Your tax professional can work with your banker to assure you make the best decisions during the financing process.

Equity Loans - Your home is often your largest investment. As you build equity in your home, you can borrow against that equity with a line of credit. Interest rates on equity loans are frequently far lower than traditional consumer credit cards and often deductible come tax time.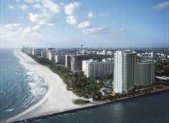 To start the process of considering whether home ownership is right for you, begin with a qualified
REALTOR
along with your accountant and banker. These experts can help you determine many factors from the best neighborhoods for your lifestyle and budget, to what type of loan best suits your income and goals.
The market is currently building momentum. South Florida home values are up 14% this year, that is the best 12 month gain since mid 2006! After you've determined purchasing a home is right for you, join the other confident
buyers
who are shopping the exciting possibilities of home ownership in South Florida.
Copyright 2013:
Valerie Anne Martinetti
Categories: Real Estate Pulse for 2013
/